Street Food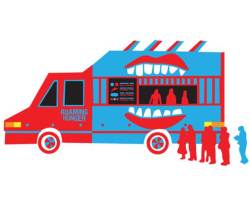 Hamburger, hot dog, street food, food truck – sauces and US ingredients for the best result and for the "American-feeling". 
We  have all the authentic and iconic American brand for European demand.
Benefits of US products…
– food service package & easy handling
– space-saving packing (extremly important in a food truck)
– standard quality (not depending on the chef)
– approved (by the consumer) flavours
– specialities
© 2017 Amarin Corporation - 1/319-7221 - amarin@amarin.hu.
The cookie settings allowed for this honlapnál to provide the best user experience. If changes are made without the option to use the website or the "Accept" button is clicked with the user accepts the use of cookies.